Are you on a mission
to start investing in 2022 ?
Well, imagine receiving clear & simple steps to start investing now
with the concepts and strategies necessary in a all-in-one packed with value 2 hours session !
Super annoying ! Aren't you tired to see
your money sleep at the bank?
The S&P 500 grew 26% in 2021, I bet no savings account can match that. Worst, due to inflation, your money can even lose value when sitting at the bank.
Make Your Money Work for YOU !
Litteraly EVERYONE is talking about
investing even your mom
Yes ! Because as soon as investing became more accessible to us, normal people, we all realized that it's an AMAZING feeling to make our money grow passively instead of going to work.
A 2 hour live and virtual session explained
simply so you can start investing! We will also make
time for Q&A
Module 1 -> About Investing
Module 2 -> Risk & Your Investors Profile
Module 3 -> Brokers, Accounts & Taxes
Module 6 -> Type of securities
Module 7 -> Simplifed fundamental analysis
Module 8 -> How to find & Pick Stocks
In this section, we will cover subjects like what's a stock, what's the stock market, what's a market index and more
In this section, we will talk about the risks involved in investing & how to manage them
In this section, we will talk about the importance in finding the best broker & the best investing account to save on fees and taxes
In this section, we will compare the two main strategies : trading and long term investing
In this section, we will talk about important concepts like how to read a chart, dollar cost averaging and many more
In this section, we will go in dept in 11 types of investment you can find in the stock market like bluechips stocks, REITS & index funds
In this section, we will discover how to make a simple fundamental
analysis
In this section, we will uncover what are the the next steps for you start finding stocks & start creating your own watchlist
Acheive your financial Goals FASTER
with even MORE CAPITAL !
Investing is known to help achieve medium term & long term goals way faster than saving due to "the snow ball effect". It's never too to late to start, but the sooner you start the better.
Dont' wait, invest for your future now! it could be for your kids education, for a new house, for your retirement & heck even to travel to world if you want to !
Masterclass presented by :
Hi there I'm Tedia 👋🏽 I'm a recent accountant graduate,
a financial planning student & finance content creator. My mission is to help as many Hustlers as possible to achieve financial security and/or freedom.
​
I made my investing portfolio grew 70% in the past two years and I can't wait to share with you everything I learned.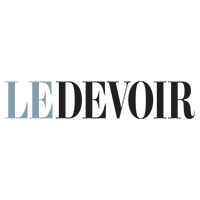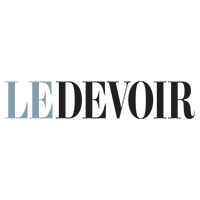 Tedia was able to show me that it is not at all difficult to start investing in the stock market when you are a beginner. She also prevented me from making beginner mistakes, her training is clear and well explained
After a long moment of hesitation, I finally decided to start investing. And today I can say with all sincerity that her masterclass has helped me demystify and fully understand the stock market.
​
My long term goal is to achieve financial freedom. Tedia's Masterclass allowed me start invest in the stock market as a beginner with ease. I advise everyone to take her course before starting in the stock market and in order to learn more.
What my

hustlers

have to say
No stress with my
Satisfaction guarantee!
I worked really hard on this Masterclass and I know that you will find A BUNCH of useful information to become an independent investor.
​
However, if the Masterclass does not represent what I promised, contact me after the first 7 days and I will reimburse you every penny. No hard feelings and
without asking questions. This is how confident I am.
"If you don't find a way to make money in your sleep,
you will work until you die"



- Warren Buffett
Oops! All SPOTS for the Masterclass have been sold. Sign up
for FREE to be notified by email if there's any changes 👇🏽
Disclaimer: Tedia Rosarion is not a financial advisor. This Masterclass shares her experiences and opinions and does not in any way constitute of financial recommendations. Investing involves significant financial risks and no financial results are promised in the Masterclass.
​
Read the full terms and conditions of participation here
​
​